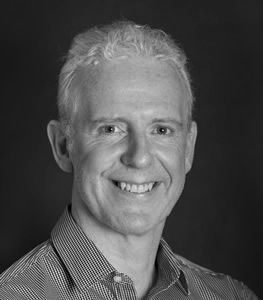 Marcus Marsden
Managing Partner And Director of Training
Marcus serves as Managing Partner for both TWP and The Coach Partnership, one of the world's most esteemed coach training schools, where he is a lead trainer for the Level 2 Newfield Coach Training program. He is an ICF-certified executive coach (PCC) and leadership trainer based in Singapore, with clients throughout Asia. His work is informed by more than 30 years of business and management experience.

He specializes in experiential leadership development, top team dynamics and coaching senior executives and teams in leadership, interpersonal excellence and change. He has worked extensively with businesses throughout the Asia and Europe, including Unilever, PETRONAS, AXA Insurance, Prudential, Taishin Bank, Birla Group, Wika Construction, Imperial Tobacco, Live Ramp and Afton Chemical.

After graduating from Oxford University, Marcus began his career with Unilever in London and went on to develop a career that progressed from Brand Management, to General Management and Change Management. Arriving in Asia in 2002, Marcus joined TWP in Indonesia, where he ran the Indonesian business while honing his training and coaching skills. After a four-year stint in Hong Kong, he moved to Singapore, where he now lives with his wife.

When not working, he is passionate about health, fitness and nutrition. His wife, Sari, is herself a Nike+ Training Club trainer, ICF-certified PCC Coach and championship-winning fitness athlete. In 2012, they co-founded Sarius Performance International and five years later they published their first book: "Fit to Lead", a book that emphasizes the role of the body in leadership and performance. They are both certified to lead Tension Releasing Exercises™.

Marcus is a passionate fan of Liverpool FC and the Las Vegas Raiders, both of which have taught him a healthy relationship with failure and the importance of a positive outlook.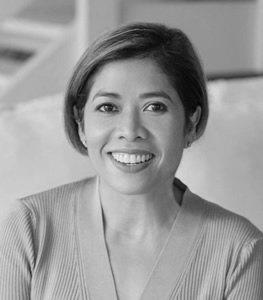 Tini Fadzillah
Founding Partner And Director of Coaching
Tini Fadzillah is an executive coach and trainer based in Singapore with clients throughout Asia. She specializes in coaching C-suite and senior executives in performance, leadership and change; with a reputation of surfacing and creating sustainable shifts to the underlying conversations needed to unlock a leader's full potential and drive results. Tini co-founded TWP in South East Asia in 1996 and has worked with thousands of people from diverse cultures on both personal and professional goals. Her passion is working with people to design a compelling future and to translate their goals into reality.

Tini is a Newfield Certified Ontological Coach and is a PCC level certified coach with the International Coach Federation. Her clients include PETRONAS, La-Prairie, Aditya Birla, Prudential, AXA, Mastercard, Save the Children, Eastspring Investment and Afton Chemical.

Tini is a passionate advocate for the role of the body in creating a powerful leadership presence. She is certified to use Tension Releasing Exercises™ and Wendy Palmer's Leadership Embodiment curriculum. She also co-designed and delivers the "Women & Leadership Presence" program and was an active member of the team that designed the Character Building component of the National Service in Malaysia. Tini is also a certified health coach and embeds wellness within her coaching narratives as well.

In addition to her own coaching and training, Tini runs the coach development program for TWP and The Coach Partnership (the coach training school, owned by TWP)

Tini's experience includes running the TWP offices in Singapore and Jakarta and she now serves on the TWP leadership team, responsible for running the business.

As a daughter of a Malaysian diplomat, Tini experienced many different cultures from a young age. She has a Bachelor of Arts in Advertising and Design from Bradley University, Illinois and has worked in Nara Advertising in Korea, Grey Advertising and the Malaysian Design Council. She has lived in Canada, Libya, USA, Indonesia, Fiji, Korea, Thailand, Malaysia and currently lives in Singapore with her husband and daughter.

Tini has served on the board of the Down Syndrome Association and outside of work she loves reading, cooking, K-Pop 
 and spending time with her family. She is currently working on her own book around adversity so stay tuned