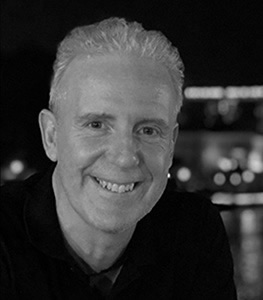 Marcus Marsden
Managing Partner And Director of Training
Marcus serves as Managing Partner for both TWP and The Coach Partnership, one of the world's most esteemed coach training schools, where he is a lead trainer for the ACTP Newfield Coach Training program. He is an ICF-certified executive coach (PCC) and leadership trainer based in Singapore, with clients throughout Asia. His work is informed by more than 30 years of business and management experience.

He specializes in experiential leadership development, top team dynamics and coaching senior executives and teams in leadership, interpersonal excellence and change. He has worked extensively with businesses throughout the Asia and Europe, including Unilever, PETRONAS, AXA Insurance, Prudential, Taishin Bank, Birla Group, Wika Construction, Imperial Tobacco, Live Ramp and Afton Chemical.

After graduating from Oxford University, Marcus began his career with Unilever in London and went on to develop a career that progressed from Brand Management, to General Management and Change Management. Arriving in Asia in 2002, Marcus joined TWP in Indonesia, where he ran the Indonesian business while honing his training and coaching skills. After a four-year stint in Hong Kong, he moved to Singapore, where he now lives with his wife.

When not working, he is passionate about health, fitness and nutrition. His wife, Sari, is herself a Nike+ Training Club trainer, ICF-certified PCC Coach and championship-winning fitness athlete. In 2012, they co-founded Sarius Performance International and five years later they published their first book: "Fit to Lead", a book that emphasizes the role of the body in leadership and performance. They are both certified to lead Tension Releasing Exercises™.

Marcus is a passionate fan of Liverpool FC and the Las Vegas Raiders, both of which have taught him a healthy relationship with failure and the importance of a positive outlook.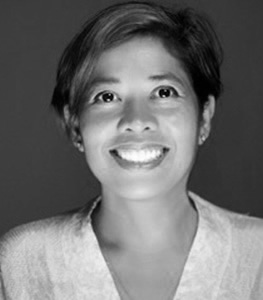 Tini Fadzillah
Founding Partner And Director of Coaching
Tini co-founded TWP with her long-time friend and colleague Mark Hemstedt, who unexpectedly passed away in 2019. Tini serves as the Director of Coaching and is herself an ICF-certified executive coach (PCC). Tini specializes in coaching executives in performance, leadership and change, with a reputation for being able to bring forth the underlying conversations needed to unlock a leader's full potential.

Tini has a passion for working with people and translating their goals and dreams into reality and has worked with thousands of people around the region. Tini's coaching combines the TWP performance coaching approach with that of the Newfield ontological coaching approach taught by The Coach Partnership. She is a keen student of somatic practices where she is certified to lead Tension Releasing Exercises™.

As a daughter of a Malaysian diplomat, Tini travelled extensively while growing up. She has a Bachelor of Arts in Advertising and Design from Bradley University in Illinois, USA and has worked in Grey Advertising and the Malaysian Design Council, promoting Malaysian design overseas. She has lived in Canada, Libya, USA, Indonesia, Fiji, Korea, Malaysia and currently lives in Singapore with her husband and daughter.